The Good Hood
Website and Video
Problem: I want to connect with customers/staff
How do you inspire sustainable thinking and action among inner city residents, using tools they already have to hand?
City of Sydney wanted to connect with its residents and encourage them to attend sustainability workshops. So they created The Good Hood - a site that celebrates all the good things residents were doing to make Sydney a better place. Things such as recycling, reusing, making, growing and living more sustainably.
Working with our friends, Hello Developers, we revamped the website's existing web tools so projects could be easily updated by the client. We enabled people to pin to the site straight from Instagram, making sure the user journey was smooth and neatly captured in a video on the home page.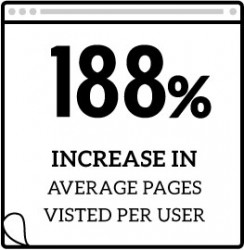 "It grows civic pride, as well as serving as a hub for inspiration for new sustainable projects to try."
Kylie Boyd,
Sustainability Marketing Campaign Officer,
City of Sydney
Credits
Creative Director: Matt Taylor
Creative Technologist: Kat Clark
Web Designer: David Hughes
Writer: Matt Taylor
Motion Designer: Darryn Rogers
Animators: Gillian O'Connor, Tom Wood, Evan Newby
Sound Design: Chris Coucouvinis